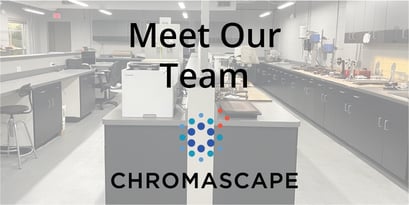 ChromaScape recognizes that our people are an impressive differentiator. As a result of our acquisitions, we have increased our bench strength and expanded our collective knowledge and expertise.
Over the course of the next few weeks, we will be introducing our impressive R&D, technical and sales teams. This will include a biography on each team member highlighting their experience and depth of knowledge in the colorants, dyes, pigments and additives industry.
Early in 2024, we will also be featuring our new production facilities and our state-of-the-art colorants technology center. These videos will highlight our growth and show the industry and future customers, why ChromaScape is the company with which you want to partner.
We can be Brighter and Better Together.
Please click here to read about our first team member, Leonidas "Leo" Kyriazis, Senior R&D Scientist.