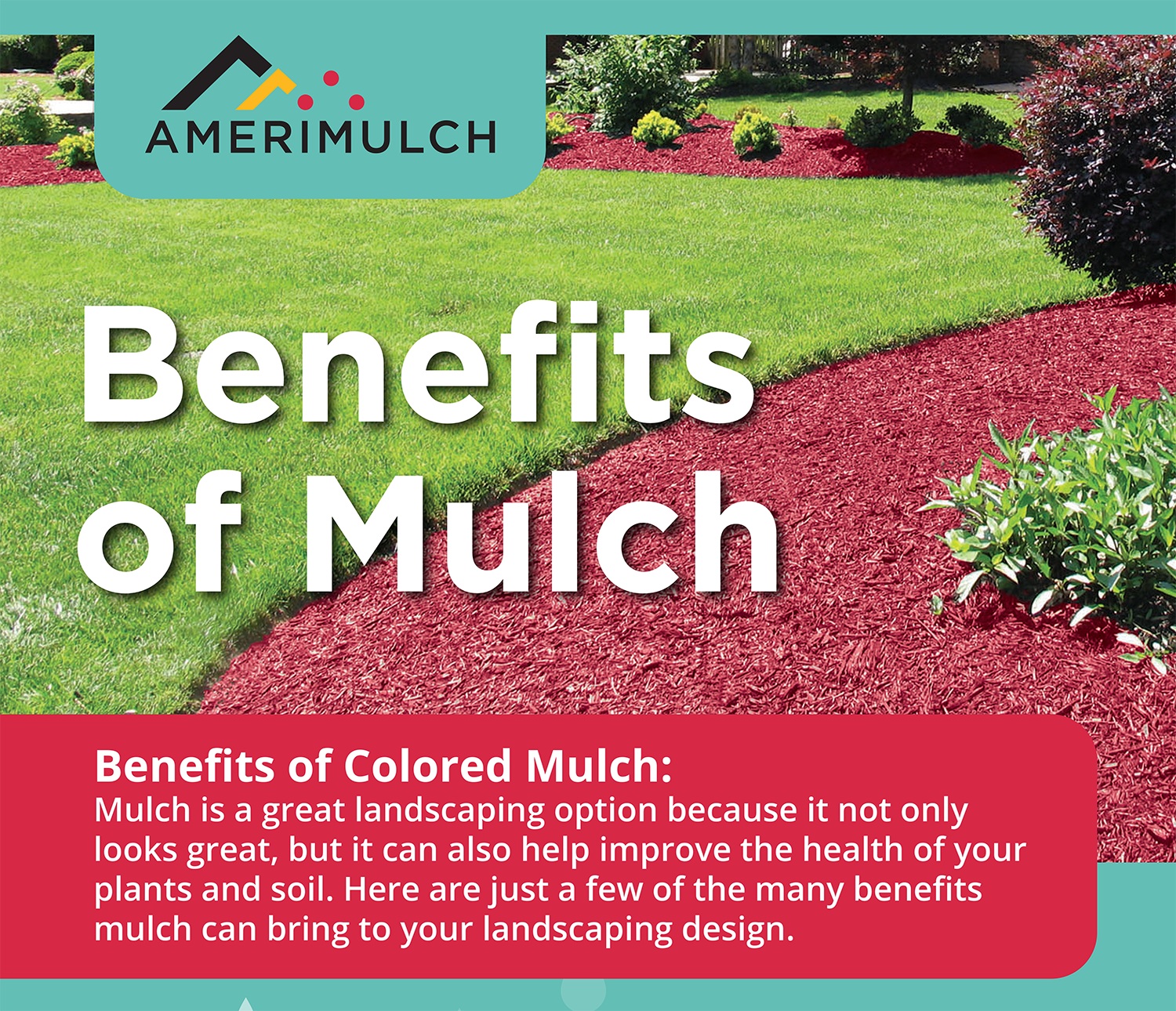 Mulch is a great landscaping option because it not only looks great, but it can also help improve the health of your plants and soil. Here are just a few of the many benefits mulch can bring to your landscaping design.
Improves Soil Moisture
Reduces evaporation so you can water less frequently
Less drought stress yields healthier, more resilient plants

Adds Aesthetic Appeal
Colored mulch adds a pop of color to your landscaping design
Uniform mulch beds look cleaner and more attractive

Limits Weeds
Stops weed seeds from germinating by blocking sunlight
Decaying organic mulch can also inhibit germination of weed seeds

Prevents Erosion
Protects soil from wind, water and vehicle-induced erosion
Limits soil compaction by reducing physical impact on soil beds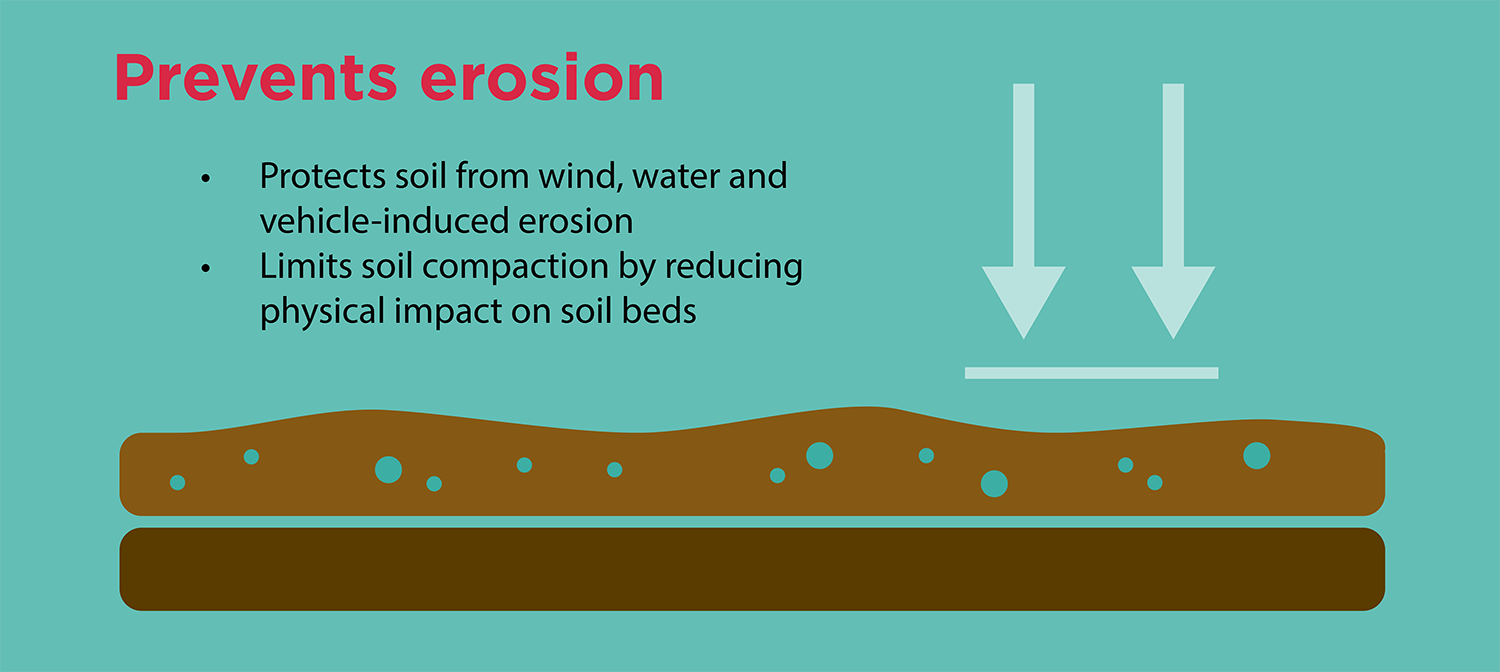 Moderates Soil Temperature
Prevents soil from getting too hot during summer months
Protects sensitive root structures and gives you more planting options

Increases Soil Nutrition
Decomposing organic mulch releases nutrients into the soil
Creates better environment for healthy plant growth

Reduces Plant Disease
Physically reduces splashing of rain droplets that can carry harmful spores
Encourages growth of benecial microbes to reduce dangerous pathogens

Click the button below to download the complete infographic.
For premium Amerimulch colorant and mulch coloring equipment, visit ChromaScape.com today.