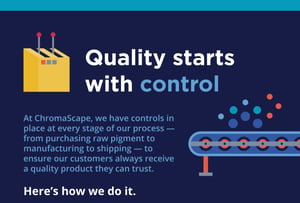 At ChromaScape, we have controls in place at every stage of our process — from purchasing raw pigment to manufacturing to shipping — this ensures our customers always receive a quality product they can trust. Here's how we do it.
Raw materials
We only purchase from suppliers we know and trust, not spot deals that prioritize our savings over your quality.
We hold an annual supplier summit to review our raw material requirements and keep our partnerships strong.
We demand a Certificate of Analysis (COA) from our suppliers, ensuring all raw material is within spec and meets our requirements.


Manufacturing Process
We follow ISO 9001 guidelines, an internationally recognized standard for developing quality management systems.
We have organized our manufacturing process around defined, repeatable and data-driven practices to ensure consistent quality.

Quality Testing
We test every batch of products before they leave our facility to ensure every shipment has met all required specifications.
We retain colorant from every batch we create so we can quickly test and resolve any issues that may arise.

Packaging
We only use new totes to ensure there is no leftover residue that could compromise the product.
New totes mean all valves are in proper working order to save you time on-site.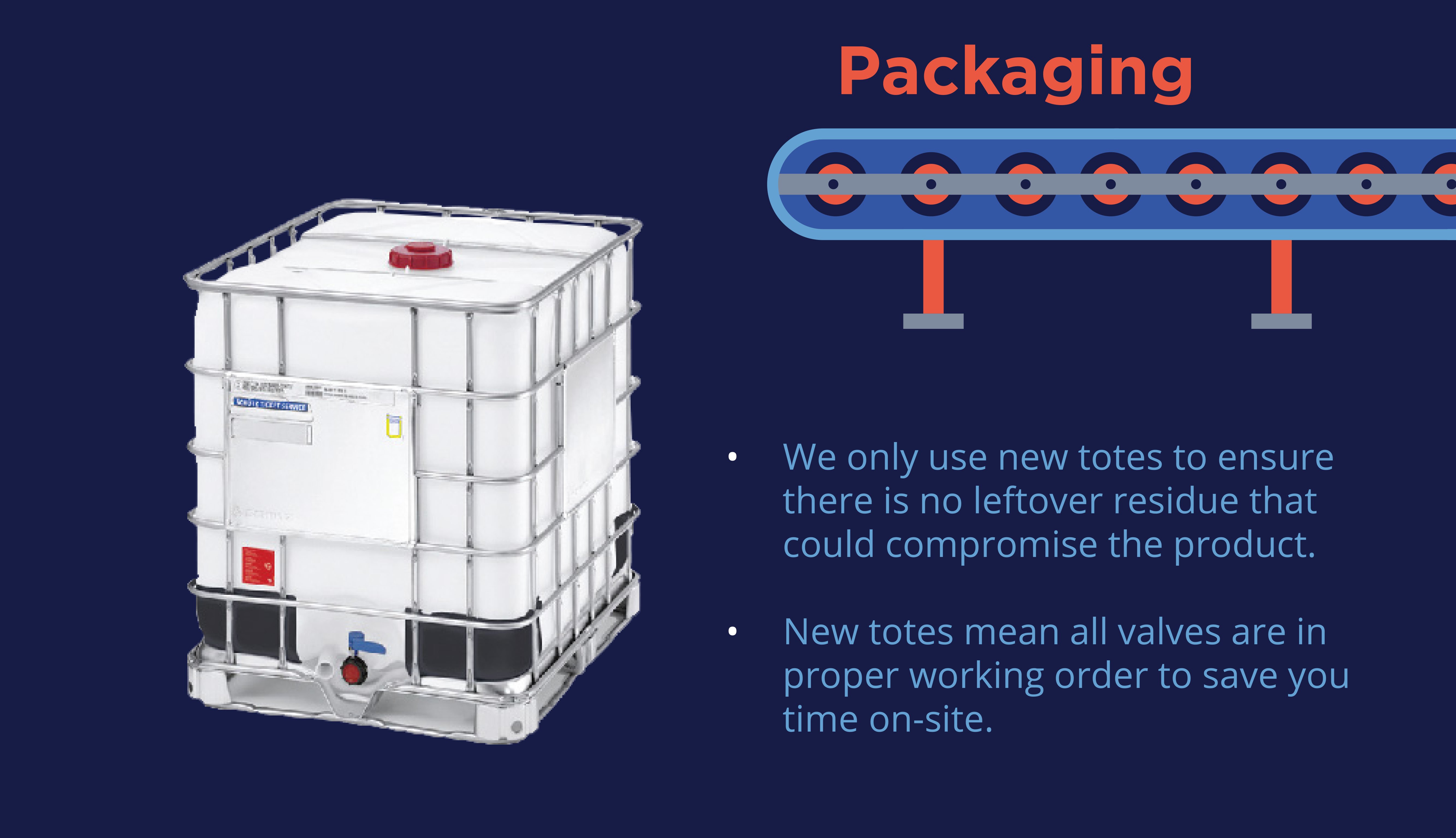 Shipping
We always stock enough product to cut delivery times to an average of just 24 hours.
Timely delivery ensures your product doesn't become compromised by excessive heat or cold en route.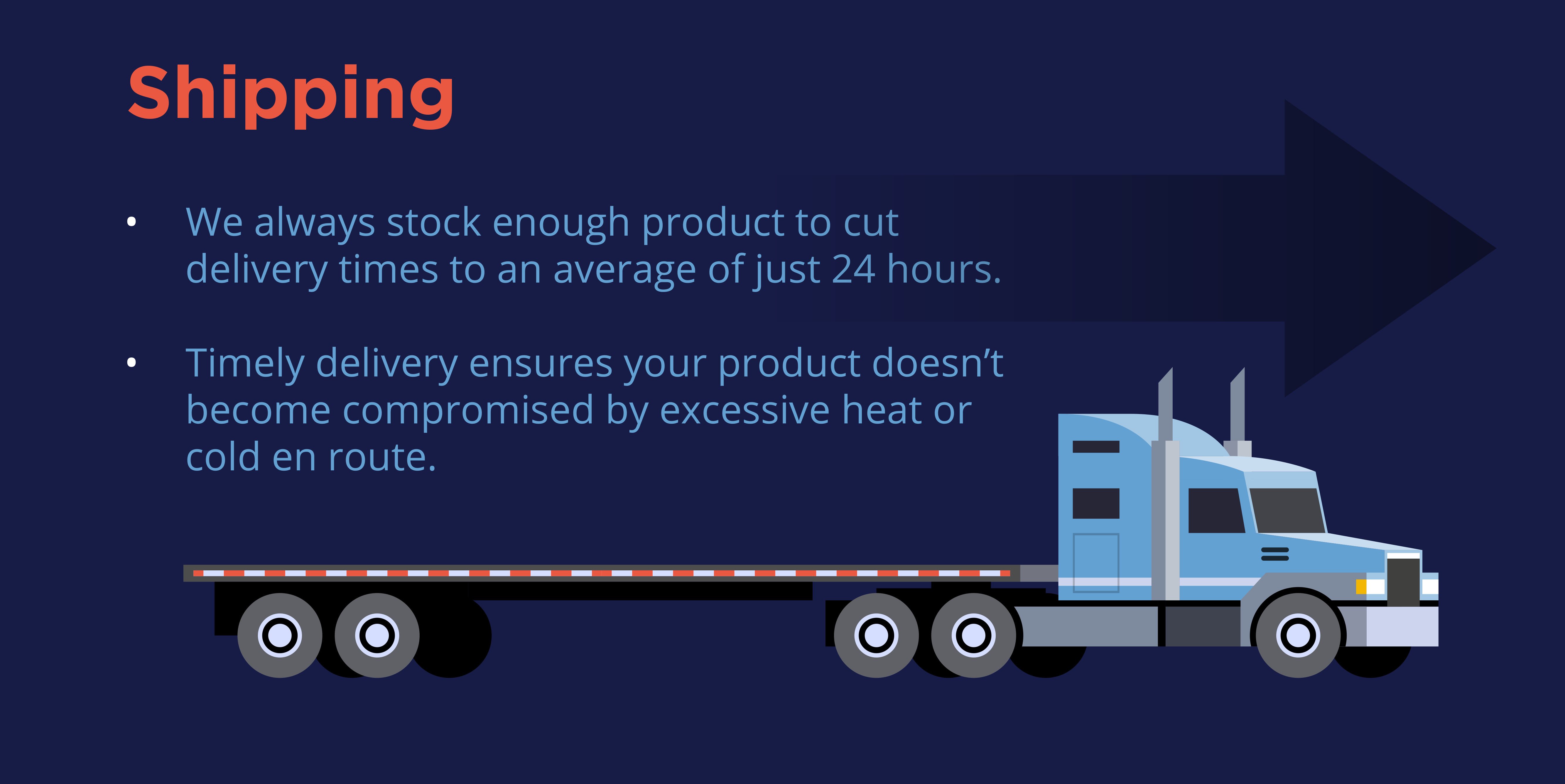 Click the button below to download the complete infographic.
And for a quality product you can trust, contact ChromaScape today or request a sample of our premium colorants.