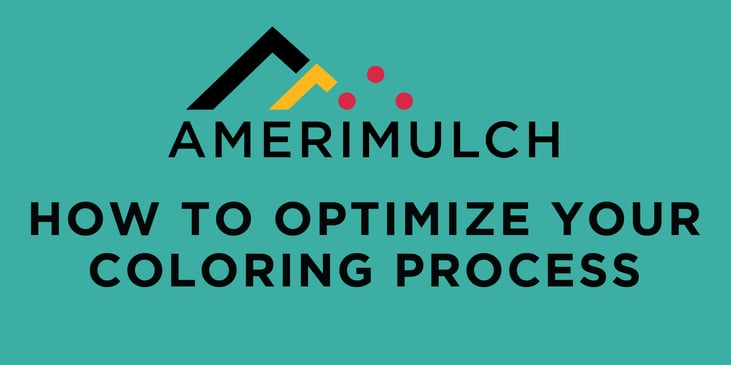 In order to keep the finished product up to your standards there are a few things you should verify. Take a moment to consider the following steps. Monitoring these points should help simplify the optimization of your coloring process.
Colorant Application Rates
Verify your colorant application rates are still in place
Check if your production rate has changed (production rate directly affects per-yard application rate)
Check your hoses for wear or cracks
Water Use Rates - Water is the driver of coverage
Too much water can lead to longer drying or curing time which could lead to "spring wash"
Be sure to check if the correct amount of water is being used
Raw Material
Confirm your raw material didn't change in size or shade
Finished product shade is directly related to raw material shade
Higher percentage of fines can affect water use rates and amount of colorant needed
---
Like what you see? Download the How to Optimize Your Coloring Process Infographic

---
Want a printable version? Download below

---
For more ways to optimize your mulch production business, contact your ChromaScape representative today.