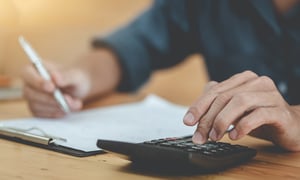 Mulch producers know how important it is to keep an accurate set of books. Like any small to mid-sized business, you need to keep a close eye on your expenses to ensure profitability. But one line item that is overlooked too often is your labor and loader cost. Often considered a sunk cost, understanding what you pay toward labor and loader operations can help shed light on an opportunity to improve efficiency in your mulch yard. Let's take a closer look at how to accurately calculate your labor and loader costs, and how identifying these costs could help improve financial results for your business.
How do you calculate labor and loader costs?
Determining your labor and loader cost is about more than just the hourly rate you pay your workers. You also need to consider the equipment you're using as well. To arrive at a specific number for your labor and loader cost, combine the cost of the operator — including salary, benefits and any projected overtime — and the piece of equipment you're using — including fuel, maintenance and depreciation. Then divide that cost by the total number of yards of mulch produced over a given period.
The equipment side of this equation is critical because your cost to operate a grinder may be different than the cost to run your coloring equipment. In general, it can cost between $40-80 an hour to run mulch production equipment. But again, this can vary based on a number of variables. Understanding this cost can help you make decisions about how to organize your operation and make important purchasing decisions.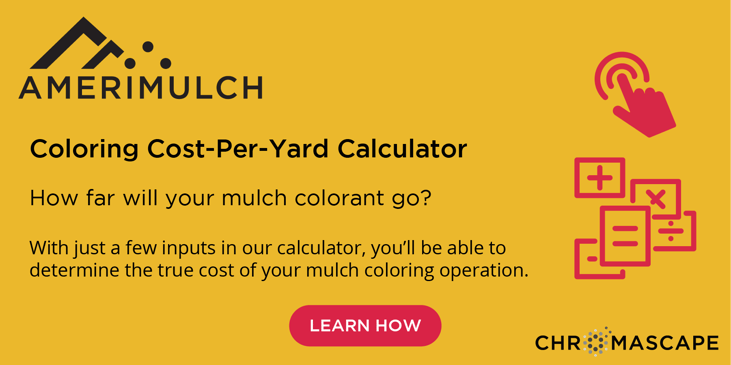 Why does it matter?
Identifying your labor and loader cost is important because to be successful as a mulch producer, you need to look at the total cost to produce a market-ready yard of mulch, not just what the fiber or mulch colorant costs you up front. It's also important because the time and cost of your labor impacts so many other aspects of your operation, and vice versa. For example, if your coloring system isn't calibrated correctly and you need to color product a second time to achieve the desired hue, that's more labor and loader cost you'll be incurring. On the flip side, if you're paying too much to run your equipment because of inefficient fuel, constant maintenance, or because the green waste fiber you use keeps clogging the machine, you won't be as profitable as you could be.
Breaking down your mulch production operation into distinct costs allows you to identify opportunities for greater efficiency. Could you reduce your labor and loader costs over the long run by purchasing newer equipment that requires less maintenance? Do you need to price your product higher or lower based on the cost of your labor? Do you need to step in and run more of your equipment yourself or do you have room in the budget to hire more personnel? By identifying your labor and loader costs specifically, you'll be able to answer these questions and put yourself in a better position to make effective decisions for your business.
Ready to reach new customers with colored mulch that is durable and looks great across a variety of applications? Contact ChromaScape today or request a sample of our premium Amerimulch colorants to learn how colored mulch could be the revenue generator your business needs.